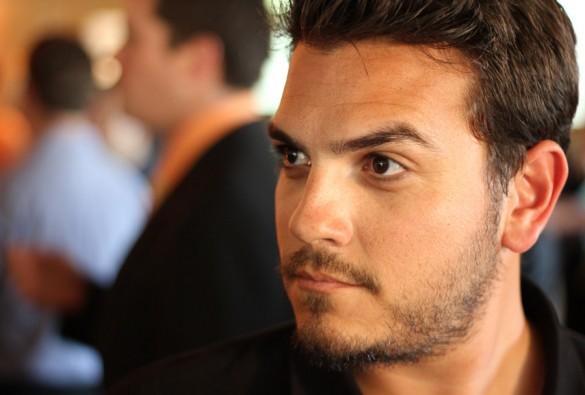 Brandon Jaime, international spy … photographer extraordinaire. Pausing between shots at OCMETRO's 2010 49 Under 40 event, Brandon hones up on his male modeling pose. Someday man, someday.
Not only possessing the chops of a designer, an art director and a photographer, Brandon is also going to be my lifeline/phone-a-friend on any quiz game show. Being a fan of the History channel and Ghost Adventures must be the secret combo the storing pounds of useless brain goop because I've lost many a pop culture reference bets to this savant. Someday I'll get my Rhazel and Biz Markie knowledge correct … no more Rooster Burritos for you my friend!
May the party monster rage on!
Note: So you may have noticed the post date on this as being a day behind my daily post goal of 29, but my blog, my rules. It doesn't count if I haven't gone to sleep yet, right? Right! So as I clank away at these keys at 2:00am, its not a missed day until my head hits the pillow … which is in about 3, 2, 1 … post.