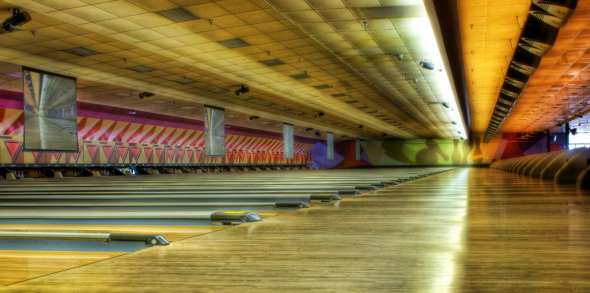 I'm not really sure why baseball is the American pasttime, because when it comes down to it, who really likes playing baseball anyway? It's all about bowling. Next time you're in a group of friends and you don't know what to do, mutter the words "bowling alley" and see the buzz you create! There's beer, nachos, bowling, beer, beer beer, drunk bowling… gutterballs…
Not to brag or anything, but i used to be quite the little bowler back in my day. Best game i ever rolled was in the 280's… i want to say 287, but my memory is pretty poor.
Ohh, yeah… the image, silly me. Another brilliant HDR shot from Stuck In Customs.